Just added these 2 styles of Latin Saying stacking rings, both in sterling silver, to my Etsy shop, AutumnLeavesJewelry
One was sent out as a custom order. Choose one, or both, each come with one of my Chunky Stackers, in same size as Latin Saying ring...
See more views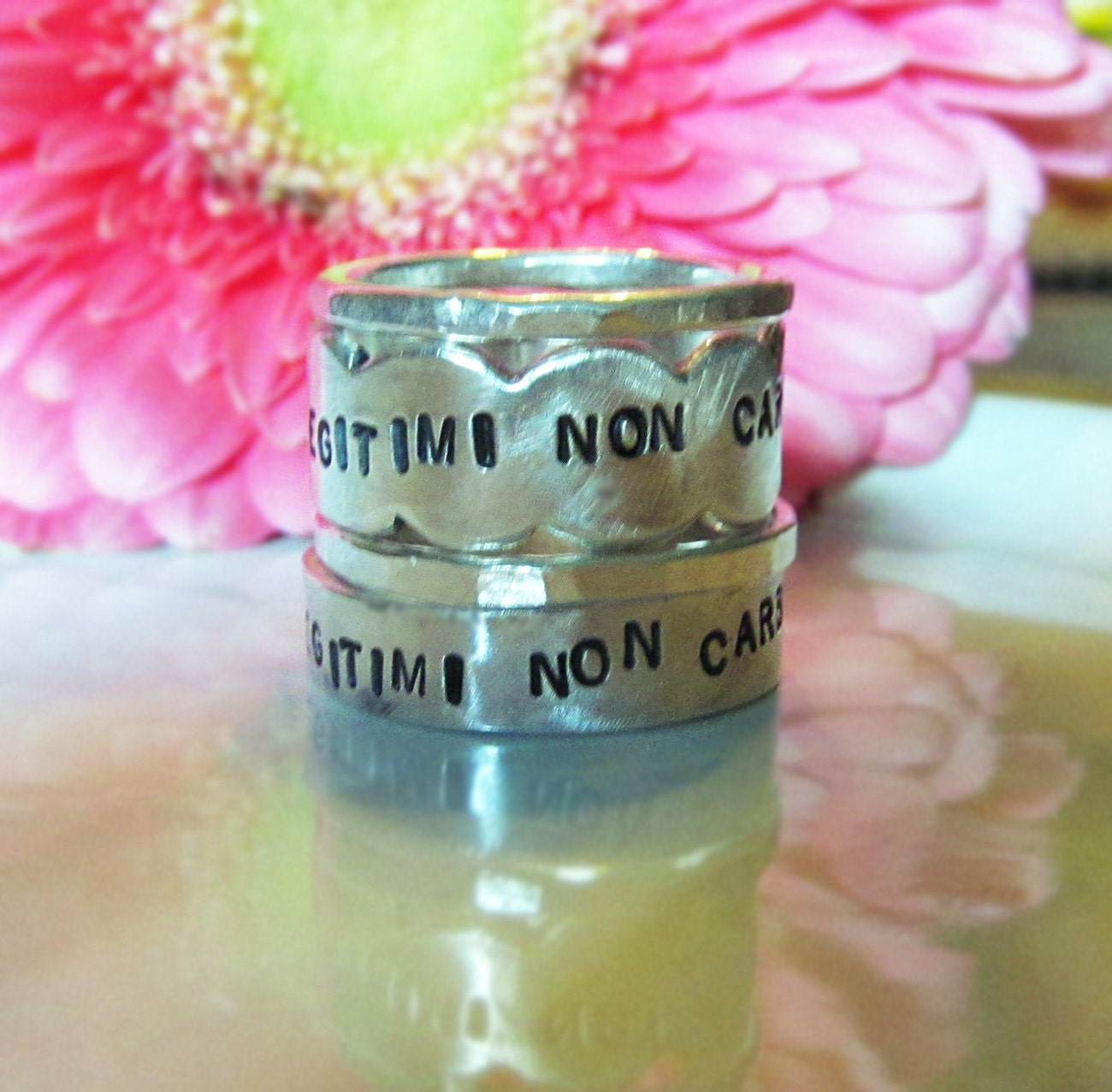 In other news we are celebrating my father in laws 87th birthday, here, tomorrow, it should be super fun.
Recently I took lessons and learned to properly shoot a gun. I'll post a video here soon...I was told I don't flinch, I really enjoyed it and feel I could handle one if ever needed.
(now if I could get over my fear of thunderstorms...)
Ginger is staring at me awaiting her overdue dinner so off I go to feed and walk her :-)