Been feeling my pink lately.
It feels dreamy...such a beautiful and ubiquitous color culled from nature. This ring reminds me of a summer flower...a hue filled sunrise...
This is a size 7.5, it is made from Pink Rhodonite, and will make you feel happy every time you wear it. It has some beautiful banding of light greens which as you can see in the first picture. The second picture shows you what the band looks like. It is open, it's not adjustable, but super comfortable to wear.
My makers mark and .925 are marked inside the sterling silver band.
There's a lot of stone and silver in this ring. It's about an inch long and 1/2 inch wide.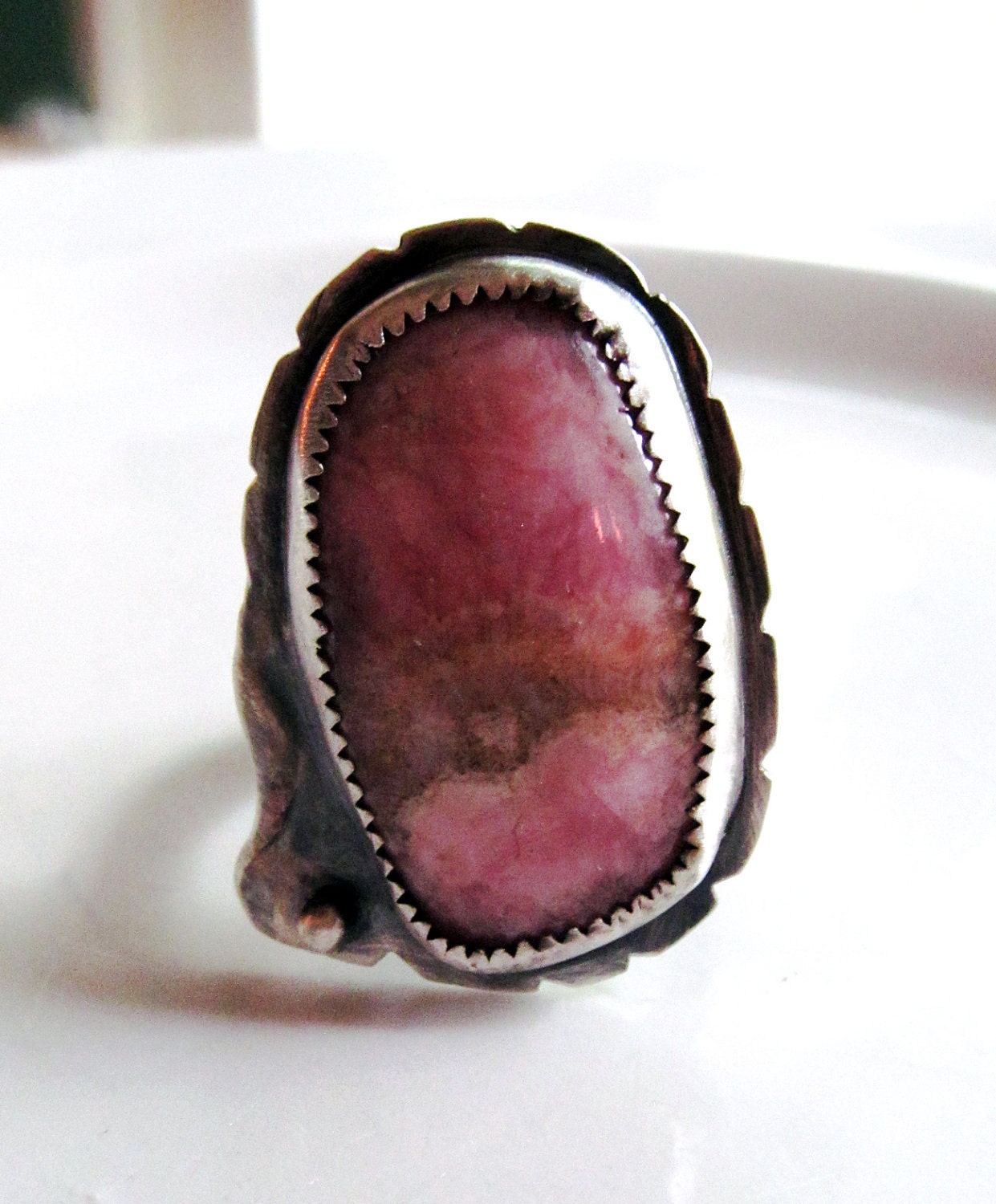 This is such a cute and super fun statement ring! Oh it shines!!! (and shimmers!)
Dreamy druzy in blue to purple hues will mesmerize you. This beauty sits up high and proud. It has a sweet simple round sterling silver band, my makers mark and .925 are on the back of the bezel. I made the bezel nice and simple because the stone speaks for itself.
Perfect ring for a night out, or a day in the sun. She will love you for it! Or enjoy it as a gift for yourself :-)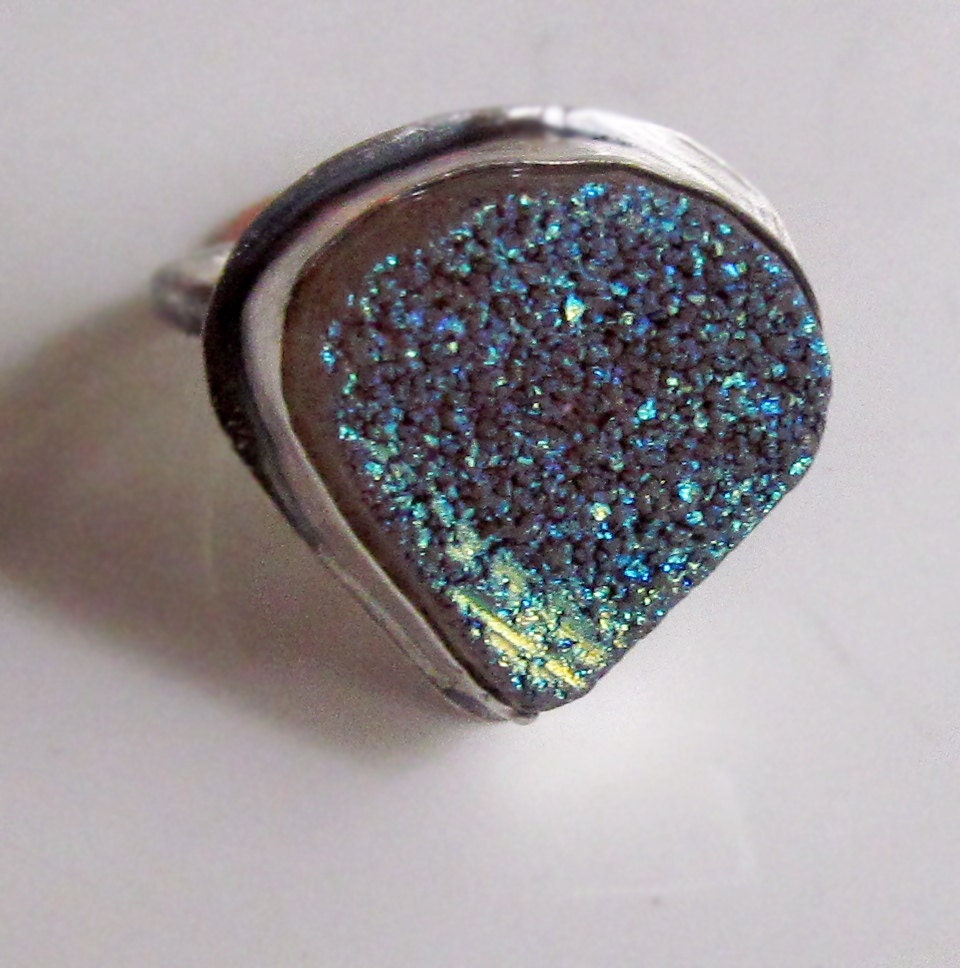 This is a puffy pillow shaped green turquoise stone set inside a pretty, serrated bezel. It's surrounded by gorgeous sterling silver which resembles all things green - gently moving in the wind. I've added some leaves on one end, though you can wear it on either side.
A close look at the turquoise stone will show what looks like a tree blossoming out of the ground.
The band is wide, and super comfy! My makers mark and .925 are stamped along the inside.