gentle reminder, last day of sale for a while...thank you dear customers who have shopped from AutumnLeavesJewelry this month :-)
I have returned these...I have one available, a size 6.5 on 14k Rose Gold, it's truly lovely!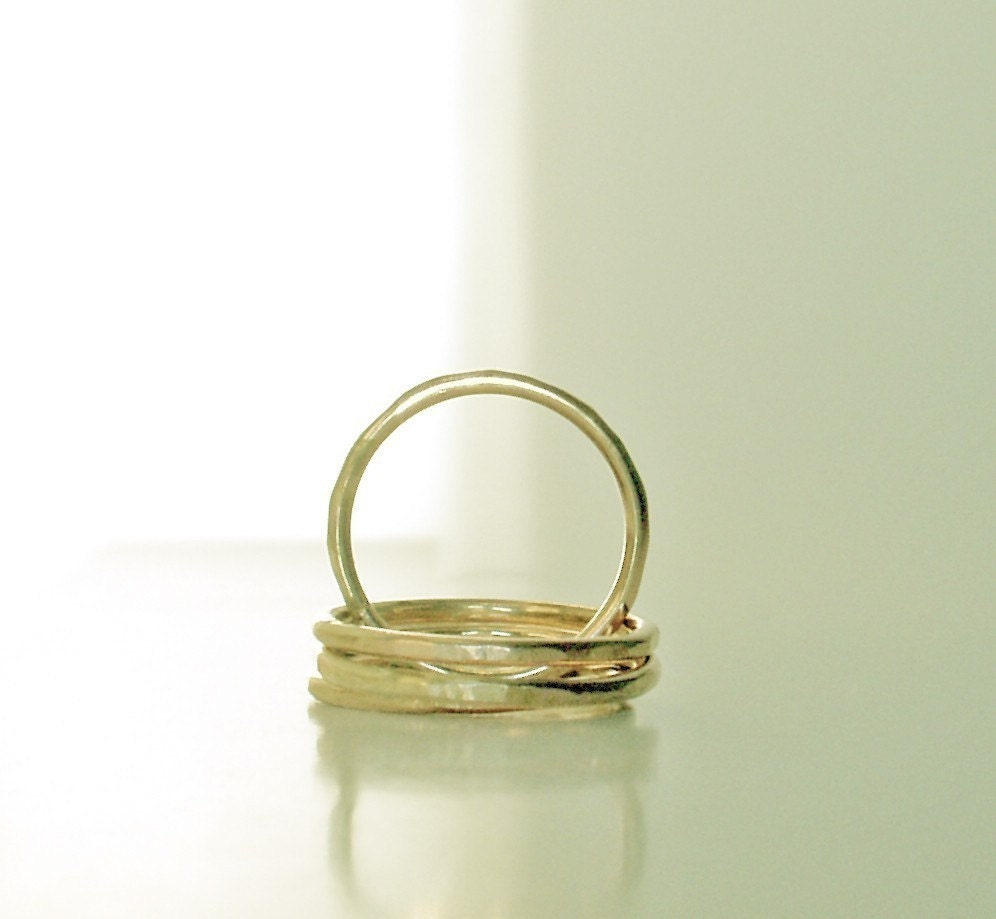 we're heading for the Masters Golf Tourney, well...not the actual tournament, but a day of enjoying practice rounds. I was able to procure tix from a fellow smither who I was hoping to meet in person. Unfortunately she and her husband had to cancel their trip to Augusta this year. (will meet you another time Dana, if by chance you do make it let's have dinner!!!) :-)
Hubby is over the moon, this is his early birthday gift this year. He's also hoping by watching the rounds for a full day I will take golf lessons again, and this time, fall hard for the sport. I am not so sure it will happen...but I'm there to watch him feel giddy at being at one of the nicest courses in the U.S.
Maybe next year I can get tix for an actual game day :-)
Ginger has reached the grand weight of 13 lbs, at 7 months of age and counting! Sometimes when she sleeps she looks like a little fawn...and other times I've found things she's chewed up...lately I've noticed the corners of couch pillows, there's still a bald spot in the middle of our 2 year old wall to wall carpet...this winter I'll surely find mis-matched socks. Oh well...a gal's gotta chew on something!
I've been re-reading old favorite books this spring...just finished Atwood's Alias Grace, am now re-reading American Wife by Curtis Sittenfeld.