This is a magnificent piece. The stone is a Nevada mined piece, so gorgeous you'll want to touch it as you wear it.
The bezel I created has details that continue up the circular chain. The chain is made from 13 gauge sterling silver. (This is super thick silver) I felt this stone deserved nothing but dazzling sterling metal around it. The links were given a texture. (Each link and all parts were handmade by me, all parts have been soldered)
She is 20" in length from chain to chain. Even the bale is made by these hands.
My makers mark is on the back, along with the decade, and a USA and .925 stamp.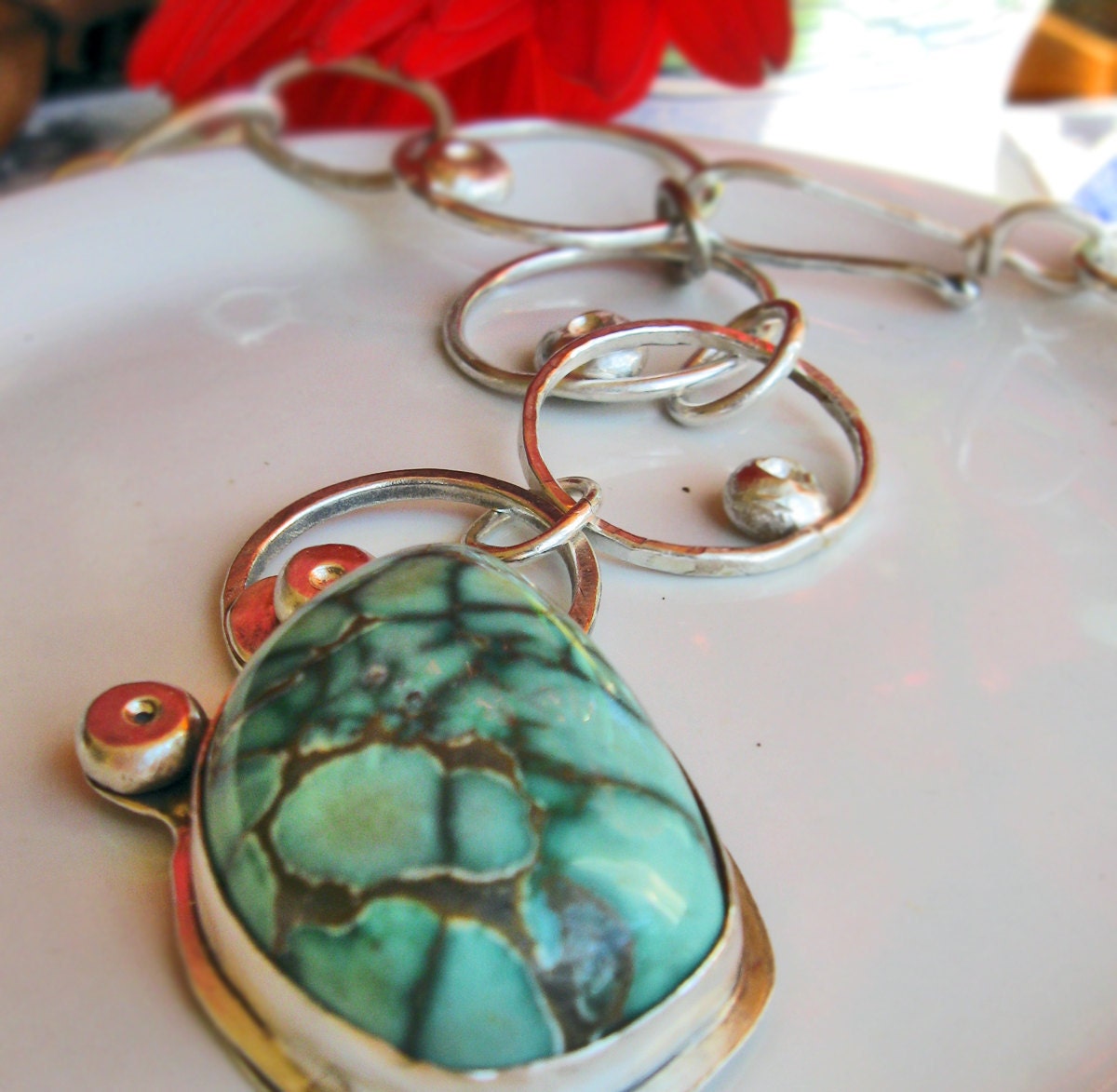 This is an instant heirloom worthy of that beautiful gift meant to last and to be passed down through time.
She.will.love.this.piece.
It can be worn as a choker with several "hoops" hanging down into the pendant. It's quite a versatile piece.
A bit about this stone:
Heirloom Nevada Candelaria Turquoise Designer Cabochon 22mmX33mmX11mm *Investment Heirloom Stone!!!! Absolutely one of the finest of all turquoises ever having been mined. From the Candelaria Mining District. Cut from a one of a kind nugget of Old Stock Turquoise having been mined decades ago. Beautiful Polish. Spectacular colors and web matrix. Does not get better than this. Natural Non Stabilized Non Backed.100% Guarantee.